Since 1992 I'm working as teacher of physical training in middle schools.

I try to give the taste to teenagers to go in for sport... more than the 3 hours (even only 2 in some sections) they can have during the normal educational hours.

Teacher first at Brussels, after my university graduation (master) in physical training (ULB, 'Université Libre de Bruxelles'), next in Germany (with a school for children of the Belgian army), next after several passages in various schools I landed at the 'Athénée de Jambes'.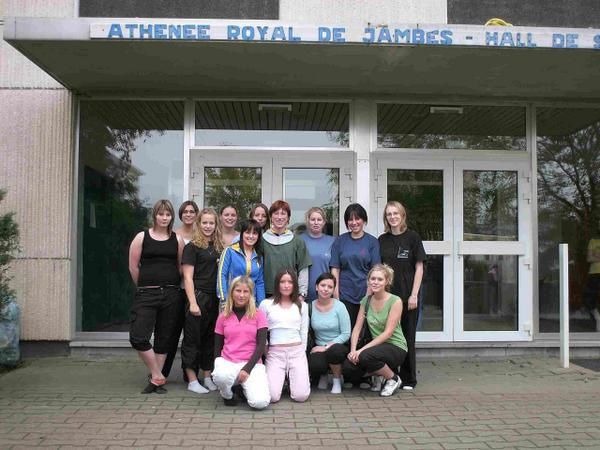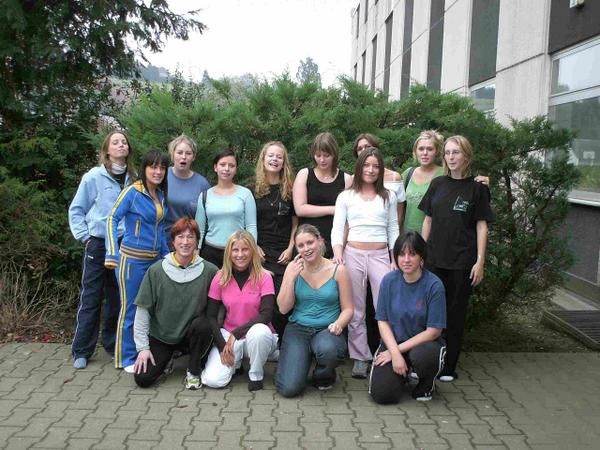 I have the chance to teach always smiling and positive students. Here on the picture, you can see me with the 'BIG' ones. It's a fact that with my 1m65 I'm quickly passed. They are from the Bio-esthetic section in their 7nd year. They perfect their technique. It's always a real pleasure to have them at my courses and given we meet us only 2 hours a week, we enjoy this moment at the maximum.

Obviously I don't forget all my other groups. Don't worry about this: 'Madame Pirson' is faithful and won't miss the opportunities to give you pain. You know I like that...

By the way I'd like to thank here the principal of the school, always open for managing my agenda when certain championships can demand it.